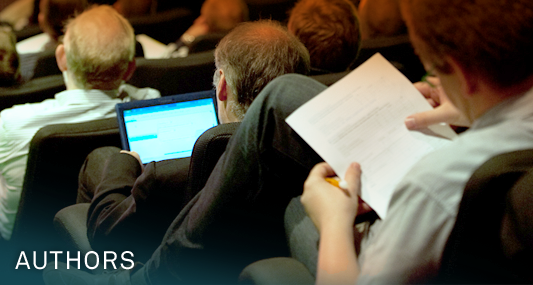 Information for Poster Presenters
Quick Facts
The size of each poster board is slightly less than 4x4 feet (about 120x120 cm).
Authors should use the dedicated poster board for each poster, labeled according to the CHI Conference Program.
The Student Volunteers and the Poster Chair will be present during the installation and tear-down to assist the authors.
Push pins, the poster board, and easelswill be provided.
Authors are encouraged to consider the creative use of QR (quick response) codes as a means of enhancing their poster presentation.
When and Where
The table below shows the location, recommended time slot for installation, and tear-down time for all venues where the posters are used. Each venue has its own Spotlight on Posters during which the authors are kindly requested to stand by their posters and give interactive presentations to the conference attendees. Table TBD.
Use of QR Codes
A QR code is a two-dimensional bar code that can be used to link a physical poster with digital content or interaction. A QR code be easily generated with freely available tools and printed on the poster in a discrete location such as one of the corners. Attendees can use software on their mobile or other comptaible device to access the content that has been associated with the QR code. For example, an author may choose to associate media content such as a project video or to solicit feedback by linking to a Web page or blog for the project. Many QR code generators are freely available on the Web, e.g., http://qrcode.kaywa.com/.
Lost-and-found Posters
Posters that will not be collected by their authors will be kept until Thursday 6pm after the conference. Details will be available during the conference.
Printing Your Poster at the Conference Venue
TBD.