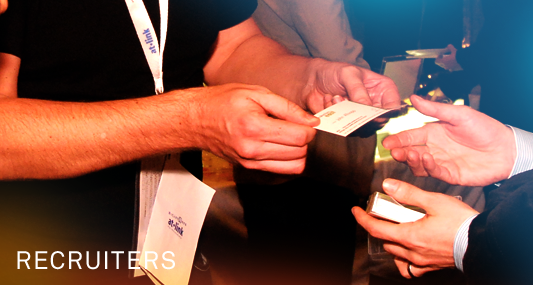 Recruiter Information
CHI 2011 provides special support for recruiting by offering organizations the opportunity to rent exhibit booth space for this purpose. Informal interview areas are available to recruiters renting exhibit booth space. A complimentary conference registration is also included with each booth rental.
For more information on renting a recruiting booth, please contact recruiters@chi2011.org.
A list of CHI 2011 recruiters can be found here.
Sponsorship Opportunities
Recruiting efforts are further enhanced by becoming a conference sponsor. For more detailed information about this and the many other advantages of sponsoring, please click here or contact the Sponsors and Exhibits Coordinator, at sponsors@chi2011.org.
Image credits: Flickr user Oli Studholme