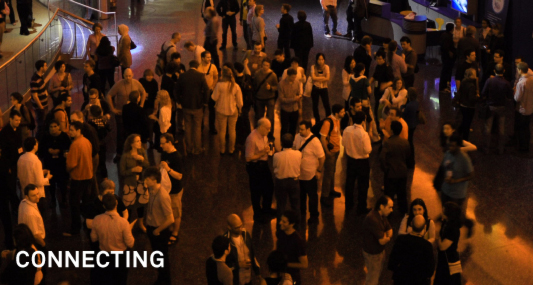 CHI 2011 Health Featured Community
Important Dates
Message from the Health Community chairs
Health is a new Featured Community for CHI 2011. Health is a fundamental aspect of human life. So, it is not surprising that CHI has long had an interest in the intersection of HCI and Health. As our understanding of technologies, systems, and practices related to health continues to increase, it is an exciting time to be a part of a CHI health community. Contributions to this community focus on a wide variety of issues related to health, both within and outside of a clinical setting. Please read the full Health Community proposal for a more thorough description of the community.
Researchers and practitioners have been examining health-related issues in many different contexts. For some, health begins at home, is preventative, and uses a holistic approach including nutrition, exercise, and mental and emotional well-being. For others, the greatest concerns may be centered on acute care and hospital settings. For still others, health means tackling human development, growth, and eventually decline. Interactive systems for health, therefore, can include assistive technologies, personal informatics and persuasive technologies, clinical systems, home healthcare devices and communication technologies, telemedicine, and much more.
Some of the most interesting research, compelling designs, and innovative technologies represented at CHI over the years have been related to health. A strong Health Community at CHI ensures continued interdisciplinary discussion around health, technology, and interaction as this exciting area of research and practice continues to evolve.
Please check out the calls and start working on your submission. We hope to see you in Vancouver!
See you in beautiful Vancouver!
Gillian R. Hayes & Madhu Reddy Contact us: health@chi2011.org
Types of Submissions
Submissions about health are appropriate in any of the following forums. We especially encourage you to submit interesting Case Studies that illustrate how innovative health-related techniques were used in specific projects that have broad implications. We urge you to submit material to one or more of the following forums: 
Workshops
CHI Workshops take place on Saturday May 7th and Sunday May 8th. They present an opportunity to connect with other researchers and practitioners on a specific topic area. Workshops aim at deepening our understanding of specific topics through interactive presentations, discussions, and break-out sessions, facilitated by the workshop organizers. Submission deadlines are spread through January and February 2011 - please refer to each individual workshop's Call for Participation for more information.
Workshops most relevant to the CHI Health community:
W7: Personal Informatics and HCI: Design, Theory, and Social Implications
Saturday May 7th, 2011
Contact: Ian Li, ianli@cmu.edu
Organizers: Ian Li, Anind Dey, Jodi Forlizzi, Kristina Höök, Yevgeniy Medynskiy
W24: Dynamic Accessibility: Accommodating Differences in Ability and Situation
Sunday May 8th, 2011
Contact: Amy Hurst, amyhurst@umbc.edu
Organizers: Amy Hurst, Krzysztof Gajos, Leah Findlater, Jacob Wobbrock, Andrew Sears, Shari Trewin
For the full list of available workshops and their individual Calls for Participation please see the CHI 2011 list of workshops.
Preparing Your Submission
You must prepare your submission in the format that is required for each type. Please use the term "health"¯ in the title, abstract, or author's keywords to help us get it to qualified reviewers. You can contact us at health@chi2011.org if you have questions about health submissions. We encourage you to check the due dates, read the requirements for your submission ideas, and start now, if you haven't already.